2016-2017 TAP Network Steering Committee
2016-2017 TAP Network Steering Committee Terms of Reference
Asia Development Alliance (ADA)
Human Rights First Rwanda Association (HRFRA)
World Federation of United Nations Associations (WFUNA)
Amnesty International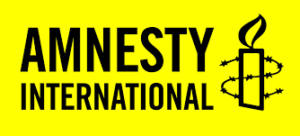 Amnesty International is a global movement of more than 7 million people who take injustice personally. We are campaigning for a world where all human rights – civil, cultural, economic, political and social – are enjoyed by everybody. We are funded by members and people like you. We are independent of any political ideology, economic interest or religion. No government is beyond scrutiny. No situation is beyond hope.
We investigate and expose the facts, whenever and wherever abuses happen. We lobby governments, and other powerful groups such as companies. Making sure they keep their promises and respect international law. By telling the powerful stories of the people we work with, we mobilize millions of supporters around the world to campaign for change and to stand in defence of activists on the frontline. We support people to claim their rights through education and training.
We have been advocating for human rights to be core of the Post 2015 development agenda since the MDG summit of 2010 and the Rio+20 conference on sustainable development. We have done this by producing briefing papers, making statements and submissions. We have engaged with the Secretary-General's High-Level Panel of eminent persons on the Post-2015, the Open Working Group on Sustainable Development Goals (SDG) and provided inputs to many draft version of the SDGs. We have collaborated with others like Beyond2015, Action 2015 and the Post 2015 Human Rights Caucus.
Like TAP one of the key aspects we have been focusing on in the SDGs is strengthening accountability in line with states' existing human rights obligations. Now that the new goals have been adopted we are keen to ensure greater accountability of member states for the delivery of the Agenda 2030 at the national, regional and global level. This also includes the accountability of non-states actors who are involved in the delivery of this agenda.
Website: www.amnesty.org
Location: Global
Focal Point: Savio Carvalho
Email: savio.carvalho[at]amnesty.org
Asia Development Alliance (ADA)

The Asia Development Alliance (ADA) is an international network of national or sub-national multi-sectoral NGO/CSO platforms or umbrellas in Asia engaged in development issues in the context of the UN 2030 Agenda for Sustainable Development, in particular the Sustainable Development Goals (SDGs).
ADA was founded in Bangkok in February 2013 as a joint regional platform of the members of the International Forum of National NGO Platforms (IFP) and CIVICUS Affinity Group of National Associations (AGNA) in Asia for a collaboration of other CSO networks such as the Asian Democracy Network(ADN), Global Call to Action against Poverty (GCAP), Good Neighbors International, etc.
ADA is committed to building a just, inclusive, equitable and peaceful community of sustainable societies in Asia and beyond where every citizen and people can enjoy all human rights and democratic freedoms. ADA aims to enhance the effectiveness and impact of civic engagement and advocacy in implementing the UN 2030 Agenda for Sustainable Development and Sustainable Development Goals (SDGs) at the national and international levels.
Website: www.adaasia2015.org/ 
Location: Asia
Focal Point: Mr. Sugeng Bahagijo, International NGO Forum On Indonesian Development- INFID
Email: sbahagijo[at]infid.org
Human Rights First Rwanda Association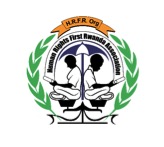 Human Rights First Rwanda Association has been an active member of the TAP network for two years. During this period H.R.F.R.A. has gladly represented the global south in advancing the standalone goal 16.
H.R.F.R.A was previously appointed as the National focal points Beyond 2015 where it has been at the forefront in the advocacy of the post 2015 Agenda in Rwanda The great lakes region at large. Evident from strategic and collective lobbying, we were part and parcel of the drafting team for the Post 2015 position paper on Governance and further on endorsed ground breaking documents on the developmental agenda with cross cutting themes. One on Transparency Accountability Participation and the latest being on Finance for Development to mention a few.
Media advocacy is a new found strategy employed in advancing the developmental agenda seen from this press statement issued in 2014. http://greatlakesvoice.com/africas-civil-society-push-for-beyond-2015-agenda-to-un-general-assembly/ and in the same tone in line with Goal 16 indicators have promoted press freedoms in Rwanda and the East African Region at large.
That was submitted at the United Nations General Assembly through the Beyond 2015 Africa campaign.
Website: http://www.rightsrwanda.org/
Location: Kigali, Rwanda
Focal Point: Mr. Louis Busingye 
Email: rightsrwanda[at]gmail.com 
World Federation of United Nations Associations

The World Federation of United Nations Associations (WFUNA) is a global nonprofit organization with a membership of nearly 100 national United Nations Associations (UNAs) and their thousands of constituents. WFUNA works to strengthen and improve the United Nations through the engagement of people who share a global mindset and support international cooperation – global citizens.
Transparency, accountability and participation are part of WFUNA's core values. WFUNA believes that peoples' involvement in all levels of local, national and global decision-making is essential in order to achieve the goals of the United Nations.
In particular, Sustainable Development Goal 16 is one of the organization's priority areas within the 2030 Agenda. In 2014, WFUNA and 6 partner UN Associations worked with civil society in conflict-affected areas to advocate for integrating peacebuilding and conflict prevention in the SDGs. More recently, WFUNA launched the 16+ Forum in partnership with a group of Member States to ensure a sustained focus on Goal 16 and related issues throughout the implementation of the 2030 Agenda.
WFUNA has hosted the TAP Network Secretariat since February 2015. WFUNA has also been an active member of the network by co-chairing the Steering Committee, contributing to position papers and publications, supporting advocacy with Member States and partners, and promoting the work of TAP through its networks.
Website: www.wfuna.org
Location: New York, USA
Focal Point: Ms. Mari Ullmann
Email: ullmann[at]wfuna.org
World Vision International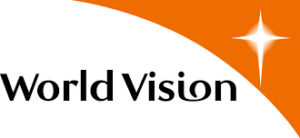 World Vision is a global Christian relief, development and advocacy organisation dedicated to working with children, families and communities to overcome poverty and injustice.
World Vision serves all people, regardless of religion, race, ethnicity, or gender.
Website: www.wvi.org
Location: Global
Focal Point: Ms. Arelys Bellorini
Email: Arelys_Bellorini[at]wvi.org