2016-2017 TAP Network Steering Committee
2016-2017 TAP Network Steering Committee Terms of Reference
American Bar Association Rule of Law Initiative (ABA ROLI)
Asia Development Alliance (ADA)
Human Rights First Rwanda Association (HRFRA)
World Federation of United Nations Associations (WFUNA)
American Bar Association Rule of Law Initiative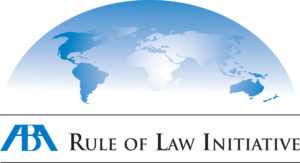 The American Bar Association Rule of Law Initiative has worked for more than 25 years and in more than 100 countries, with in-country partners to promote justice, economic opportunity, and human dignity through the rule of law. Our access to justice and legal empowerment programs seek to strengthen people's ability to access courts and affordable legal representation, as well as to engage effectively with law enforcement authorities, administrative tribunals, and informal, non-state dispute resolution mechanisms. ABA ROLI's work in the field is supported by the Research, Evaluation, and Learning team, which creates innovative assessment tools, monitors and evaluates the results of our programs and our progress toward sustainable change, and develops toolkits and resources illustrating the lessons we have learned.
Website: https://www.americanbar.org/advocacy/rule_of_law.html
Location: USA
Focal Point: Jennifer Tsai
Email: jennifer.tsai[at]abaroli.org
Asia Development Alliance (ADA)

The Asia Development Alliance (ADA) is an international network of national or sub-national multi-sectoral NGO/CSO platforms or umbrellas in Asia engaged in development issues in the context of the UN 2030 Agenda for Sustainable Development, in particular the Sustainable Development Goals (SDGs).
ADA was founded in Bangkok in February 2013 as a joint regional platform of the members of the International Forum of National NGO Platforms (IFP) and CIVICUS Affinity Group of National Associations (AGNA) in Asia for a collaboration of other CSO networks such as the Asian Democracy Network(ADN), Global Call to Action against Poverty (GCAP), Good Neighbors International, etc.
ADA is committed to building a just, inclusive, equitable and peaceful community of sustainable societies in Asia and beyond where every citizen and people can enjoy all human rights and democratic freedoms. ADA aims to enhance the effectiveness and impact of civic engagement and advocacy in implementing the UN 2030 Agenda for Sustainable Development and Sustainable Development Goals (SDGs) at the national and international levels.
Website: www.adaasia2015.org/ 
Location: Asia
Focal Point: Mr. Mohammed Zia Ur-Rehman
Email: zia[at]awazcds.org.pk
Human Rights First Rwanda Association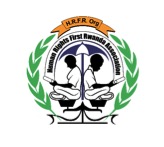 Human Rights First Rwanda Association has been an active member of the TAP network for two years. During this period H.R.F.R.A. has gladly represented the global south in advancing the standalone goal 16.
H.R.F.R.A was previously appointed as the National focal points Beyond 2015 where it has been at the forefront in the advocacy of the post 2015 Agenda in Rwanda The great lakes region at large. Evident from strategic and collective lobbying, we were part and parcel of the drafting team for the Post 2015 position paper on Governance and further on endorsed ground breaking documents on the developmental agenda with cross cutting themes. One on Transparency Accountability Participation and the latest being on Finance for Development to mention a few.
Media advocacy is a new found strategy employed in advancing the developmental agenda seen from this press statement issued in 2014. http://greatlakesvoice.com/africas-civil-society-push-for-beyond-2015-agenda-to-un-general-assembly/ and in the same tone in line with Goal 16 indicators have promoted press freedoms in Rwanda and the East African Region at large.
That was submitted at the United Nations General Assembly through the Beyond 2015 Africa campaign.
Website: http://www.rightsrwanda.org/
Location: Kigali, Rwanda
Focal Point: Mr. Louis Busingye 
Email: rightsrwanda[at]gmail.com 
World Federation of United Nations Associations

The World Federation of United Nations Associations (WFUNA) is a global nonprofit organization with a membership of nearly 100 national United Nations Associations (UNAs) and their thousands of constituents. WFUNA works to strengthen and improve the United Nations through the engagement of people who share a global mindset and support international cooperation – global citizens.
Transparency, accountability and participation are part of WFUNA's core values. WFUNA believes that peoples' involvement in all levels of local, national and global decision-making is essential in order to achieve the goals of the United Nations.
In particular, Sustainable Development Goal 16 is one of the organization's priority areas within the 2030 Agenda. In 2014, WFUNA and 6 partner UN Associations worked with civil society in conflict-affected areas to advocate for integrating peacebuilding and conflict prevention in the SDGs. More recently, WFUNA launched the 16+ Forum in partnership with a group of Member States to ensure a sustained focus on Goal 16 and related issues throughout the implementation of the 2030 Agenda.
WFUNA has hosted the TAP Network Secretariat since February 2015. WFUNA has also been an active member of the network by co-chairing the Steering Committee, contributing to position papers and publications, supporting advocacy with Member States and partners, and promoting the work of TAP through its networks.
Website: www.wfuna.org
Location: New York, USA
Focal Point: Mr. Bonian Golmohammadi
Email: golmohammadi[at]wfuna.org
World Vision International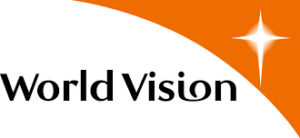 World Vision is a global Christian relief, development and advocacy organisation dedicated to working with children, families and communities to overcome poverty and injustice.
World Vision serves all people, regardless of religion, race, ethnicity, or gender.
Website: www.wvi.org
Location: Global
Focal Point: Ms. Arelys Bellorini
Email: Arelys_Bellorini[at]wvi.org