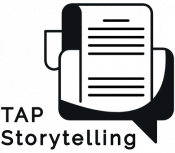 Photo Story: 2022 HLPF Summary & Wrap Up
Click the widget below to see a summary of TAP Network's engagement at the 2022 HLPF through photos and links to more.  The photo story can also be viewed in a separate browser through this link here.
About TAP Storytelling: In 2021 TAP Network launched the TAP Storytelling Initiative, which aims to closely and frequently highlight the work of the TAP Network membership through working directly with them to produce educational online content about their endeavors addressing SDG16+ and accountability for the 2030 Agenda. Together in this initiative, TAP aims to spotlight the work of our Members and Partners and the challenges, successes, failures, processes and problem solving that comes with it, while also offering the chance for wide promotion through TAP's outreach channels. We hope that these opportunities will not only offer heightened visibility of the work of our Network, but will also inspire and educate more commitments to SDG16 and transparency and accountability for the 2030 Agenda as a whole. If you are interested in spearheading this work with us, head to our TAP Membership Engagement Portal where you can find the Storytelling Form to submit your interest.
Interested in publishing an article?