The TAP Network works to empower civil society partners to advance SDG16+ implementation and/or accountability for Agenda 2030 at the national and local levels through its broad suite of capacity building tools and resources.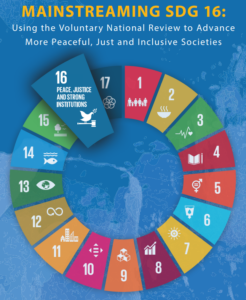 Our new Resource Guide, "Mainstreaming SDG16: Using the VNRs to Advance More Peaceful, Just and Inclusive Societies," is designed for all stakeholders engaged in SDG16 and the VNR process. This resource provides policy guidance, successful case studies, and the sharing of best practices and lessons learned at the national and sub-national levels by effectively leveraging VNR and post-VNR processes. For more information and to download the resource on the SDG16 Hub. Please note that new content will be uploaded going forward, including a virtual, interactive version of the resource.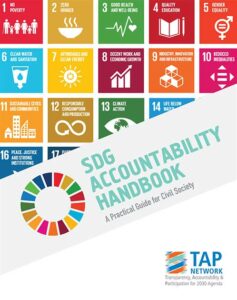 The SDG Accountability Handbook seeks to support national-level civil society hold their government accountable for commitments made in the 2030 Agenda for Sustainable Development (the 2030 Agenda), including the Sustainable Development Goals (SDGs).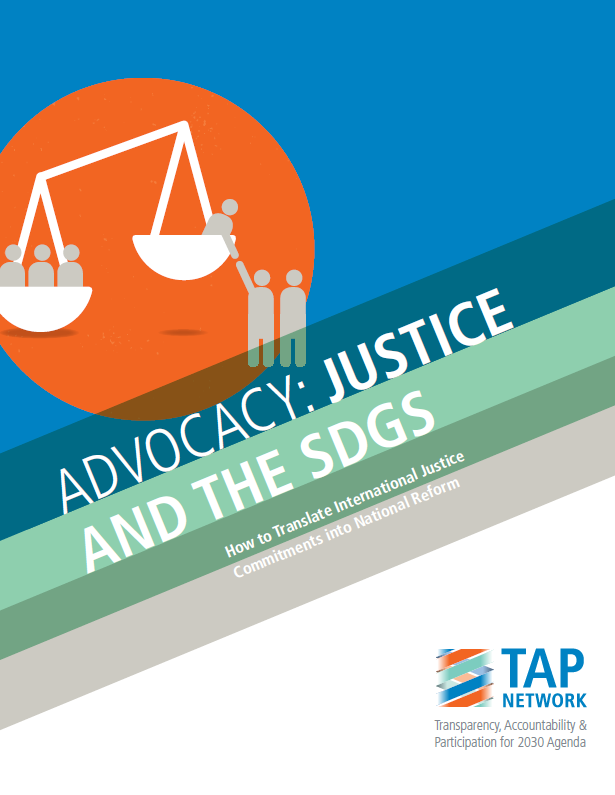 "Advocacy: Justice and the SDGs" is a toolkit is for civil society, activists, and policy practitioners who are working to promote legal empowerment and access to justice.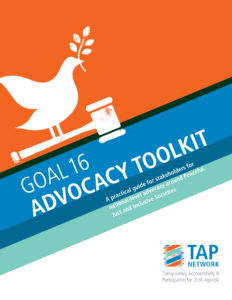 The Goal 16 Advocacy Toolkit provides civil society and other nongovernmental stakeholders with guidance on how to engage with their governments and other stakeholders to support the planning, implementation, follow-up and accountability of Goal 16.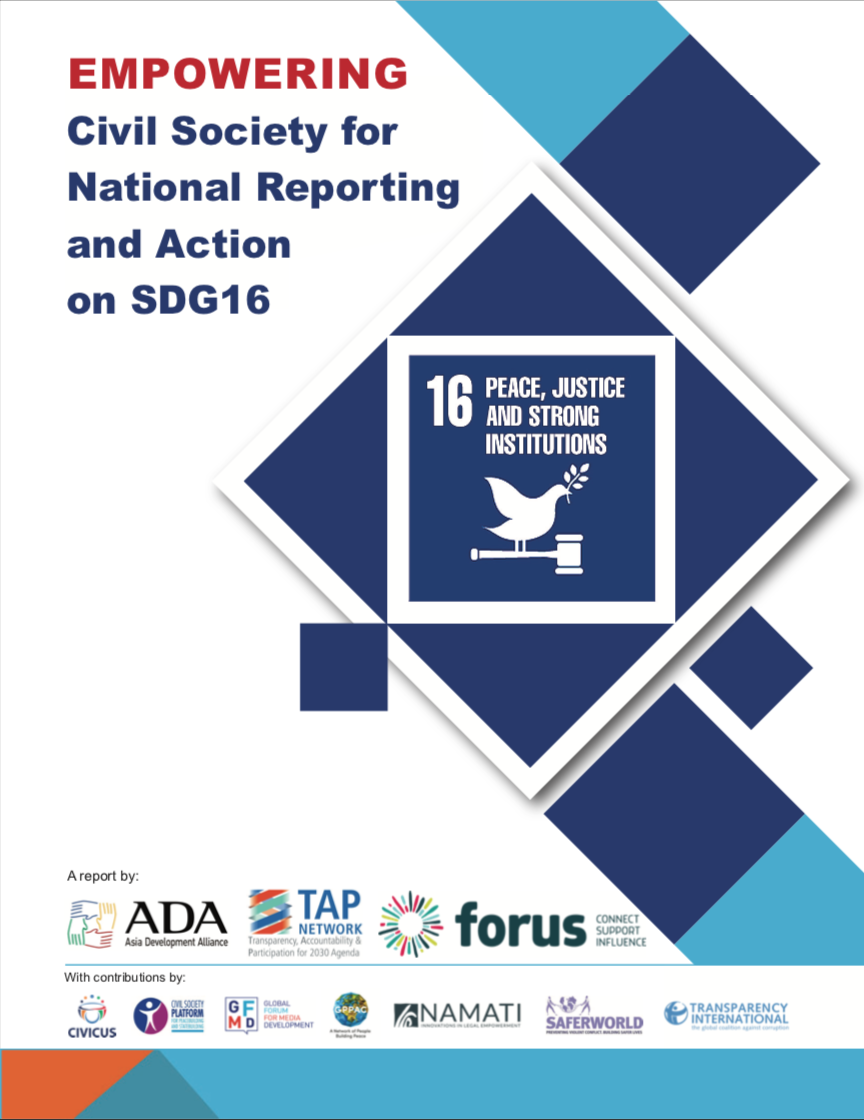 This "Empowering Civil Society for National Reporting and Action on SDG16" report (Empowering Civil Society report) features a compilation of national civil society case studies and civil society spotlight reports on SDG16. It provides analysis of a range of approaches and methodologies utilized by civil society for implementation and monitoring of SDG16 by civil society, specifically with regards to drafting and disseminating of spotlight reports.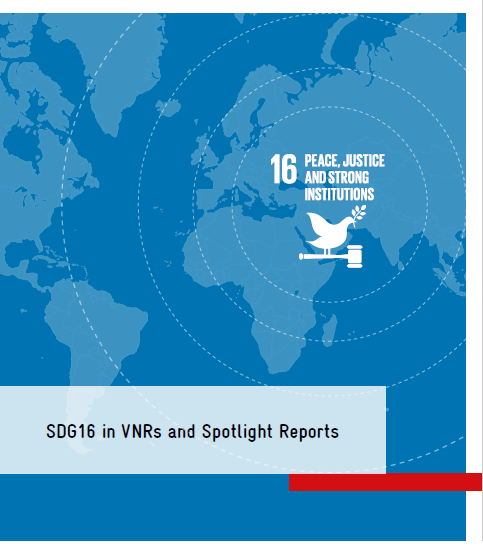 Our new analytical resource "SDG16 in VNRs and Spotlight Reports" launched in collaboration with Deutsche Gesellschaft für Internationale Zusammenarbeit GmbH (GIZ). Recognizing the "whole of society" approach that is necessary to achieve SDG16 and the 2030 Agenda more broadly, this new report features an in-depth comparative analysis of Civil Society Spotlight Reports and Voluntary National Reviews (VNRs) on SDG16 over a two-year period, and showcases a diverse range of case studies for additional learning. Based on this analysis, the report subsequently provides concrete recommendations for all relevant stakeholders within the broader SDG16 community to enable stronger and more inclusive reporting for SDG16 in subsequent reporting cycles