The TAP Network works to empower civil society partners to advance SDG16+ implementation and/or accountability for Agenda 2030 at the national and local levels through its broad suite of capacity building tools and resources.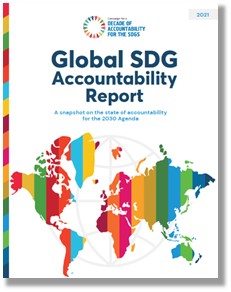 The Global SDG Accountability Report is a first-of-its-kind publication that aims to survey the current state of accountability (or lack thereof) for the 2030 Agenda at subnational, national, and international levels. In addition to a varied body of expert insight, this report presents an analysis of the collected reflections and inputs from the SDG Accountability Survey, completed by a diverse set of stakeholders from around the world. In this Global SDG Accountability Report you will also find insights and recommendations for advancing accountability for the 2030 Agenda through the Campaign for a Decade of Accountability for the SDGs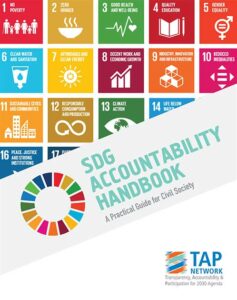 The SDG Accountability Handbook seeks to support national-level civil society hold their government accountable for commitments made in the 2030 Agenda for Sustainable Development (the 2030 Agenda), including the Sustainable Development Goals (SDGs).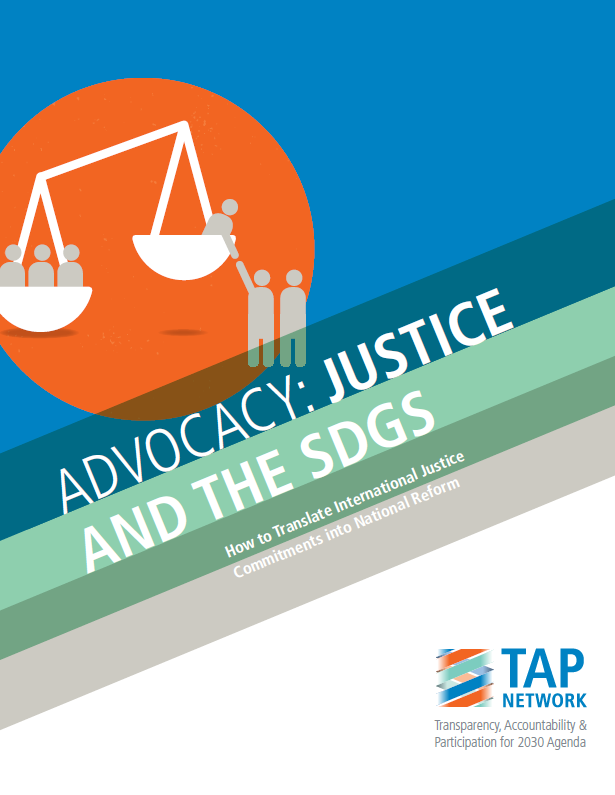 "Advocacy: Justice and the SDGs" is a toolkit is for civil society, activists, and policy practitioners who are working to promote legal empowerment and access to justice.