Share your SDG16 "Spotlight" Reports
Showcasing SDG16 Civil Society
Reports
In an effort to promote accountability for SDG16 and the 2030 Agenda more broadly, this platform will be used to collect and showcase SDG16 "Spotlight" Reports from civil society stakeholders. This platform will be regularly updated to showcase all Spotlight Reports collected on an ongoing basis, and will feature a map of countries where Spotlight Reports have been collected from.

In the lead up to the 2019 HLPF, the TAP Network and other partners will look to produce a GLOBAL Spotlight Report, which will feature an analysis of all of the reports collected – including their methodologies.​
Resources to support Spotlight Reporting
Civil society can play an important role in international monitoring processes through the production of independent "civil society reports"—which can also be referred to as "shadow reports," "spotlight reports," and/or "parallel reports." This chapter of the TAP Network's SDG Accountability Handbook provides practical guidance and tips to civil society stakeholders around producing civil society "spotlight" reports.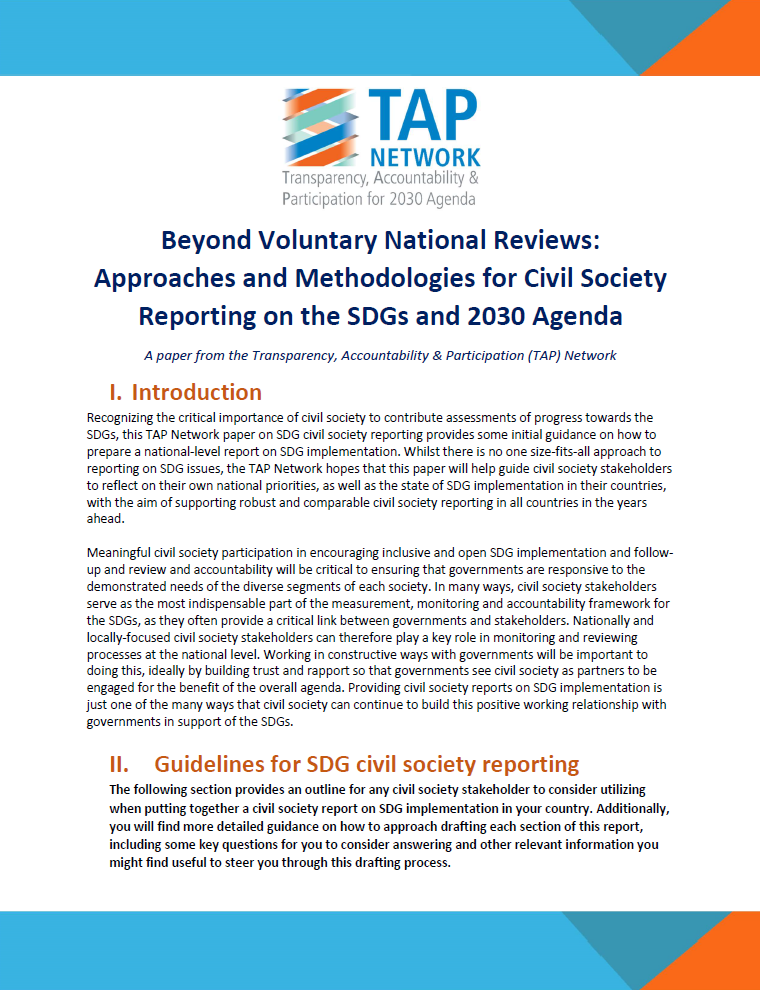 While there is no one-size-fits all approach to producing Spotlight reports, this resource from the TAP Network provides practical guidance on methodologies to consider when drafting a SDG Spotlight Report. Additionally, it provides a suggested template that organizations could use for their report, with specific tips for each chapter and approach, as well as key questions to consider when drafting the content of your report.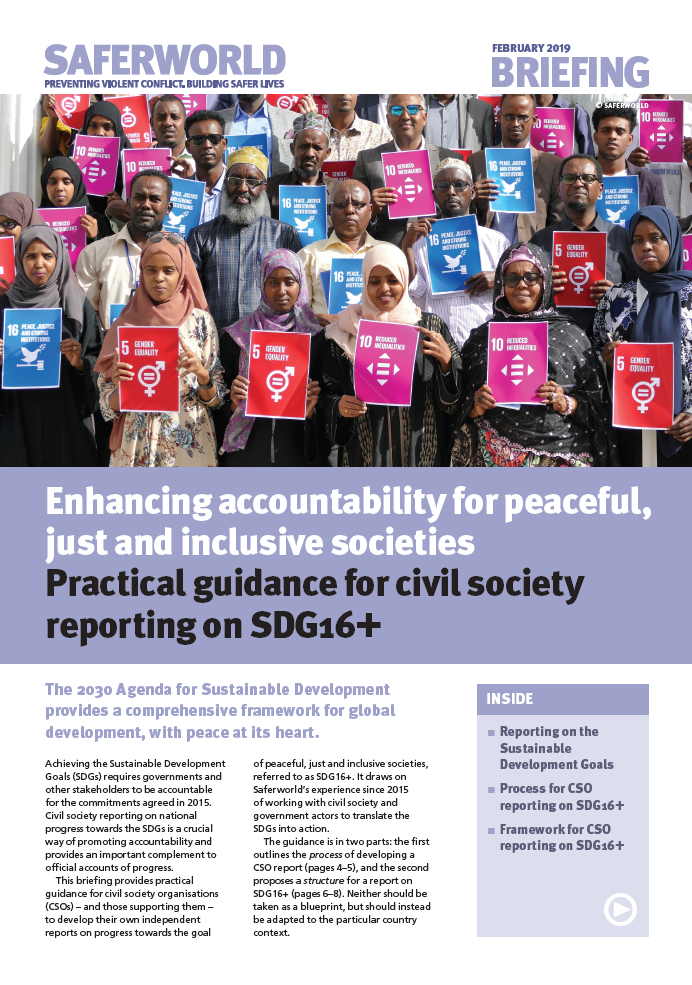 This resource from one of the TAP Network's Partners Saferworld provides detailed guidance on how civil society stakeholders can produce Spotlight Reports on SDG16+. This briefing provides practical guidance for civil society organisations to develop independent reports on progress towards the goal of peaceful, just and inclusive societies, referred to as SDG16+. The guidance is in two parts: the first outlines a series of steps for developing a report, and the second proposes a structure for the report's content.