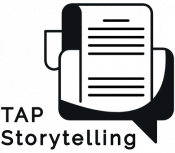 TAP Network Conversations: Working on the Ground and at the Global Level in Afghanistan with the International Legal Foundation
In this edition of TAP Network Conversations, as a part of TAP's Storytelling Initiative, we welcome the Executive Director and Afghanistan Country Director of the International Legal Foundation, Jennifer Smith and Mohammad Nabi Waqar.  Watch the interview here to learn more on how the ILF is working on both the national and global level to progress the implementation of SDG16 and the 2030 Agenda at large though their work in Afghanistan.
Audio only version (no video streaming necessary):
Background Resources:
ILF articles on expanding access to legal aid in collaboration with government and civil society




ILF articles on supporting gender equity in the criminal justice system



Speakers:
Mohammad Nabi Waqar: The ILF's Country Director in Afghanistan, Mohammad Nabi Waqar is an Afghan justice reform expert and a key drafter of the country's Legal Aid Policy. He joined the ILF in 2013 and has led its expansion as the largest legal aid provider in the country, defending thousands of poor and marginalized accused each year. Mr. Waqar has over a decade of professional experience, working with organizations including Mercy Corps International and Pajhwok News Agency. He has a Master's degree in International Relations and Diplomacy from Kateb University, Kabul, and a Master's degree in Public Administration from Himachal Pradesh University, in Shimla, India. He speaks fluent English, Pashto, Dari, and Urdu.
Jennifer Smith: Jennifer Smith is the executive director of the International Legal Foundation. An international expert in the field of legal aid and an experienced criminal defense lawyer, Ms. Smith has worked on legal aid reform across Asia, the Middle East, and Africa. She is regularly called upon as an expert by the United Nations, governments, and organizations around the world. At the ILF, Ms. Smith has spearheaded efforts to strengthen international support for the right to quality legal representation for poor and vulnerable persons accused of crimes. She was one of the key drafters of the United Nations Principles and Guidelines on Access to Legal Aid in Criminal Justice Systems, the first international instrument on legal aid (adopted by the UN General Assembly in 2012), and has contributed to a number of UN guidance tools that assist governments and other stakeholders in the implementation of the right to legal aid for the criminally accused. She was also the driving force behind the first-ever international legal aid conference held in Johannesburg, South Africa in June 2014, now a biennial event. She holds a law degree from Boston College and received the institution's Hon. David S. Nelson Public Interest Law Award in 2019.
About TAP Storytelling: In 2021, TAP Network is launching the TAP Storytelling Initiative, which will aim to closely and frequently highlight the work of our Network through working directly with them to produce quality online content about their endeavors. Together in this initiative, we will aim to intimately spotlight the work of our Members and Partners and the challenges, successes, failures, processes and problem solving that comes with it, while also offering the chance for wide promotion through TAP's outreach channels. We hope that these opportunities will not only offer heightened visibility of the work of our Network, but will also inspire and educate more commitments to SDG16 and transparency and accountability for the 2030 Agenda as a whole. If you are interested in spearheading this work with us, head to our TAP Membership Engagement Portal where you can find the Storytelling Form to submit your interest.
Disclaimer: The views and opinions expressed on the TAP Network Blog Platform are those of the authors and do not necessarily reflect the official policy or position of the TAP Network. Any content provided by our bloggers or authors are of their opinion.
Interested in publishing an article?