The TAP Network's work is informed by the experiences of CSOs working on SDG 16 implementation, monitoring, and accountability around the globe, and we encourage our Members and Partners to engage with us in the following ways:
*Please check this page for regular updates and information on upcoming opportunities*
Listed below are current opportunities for both TAP Members and Partners to engage with our collective work.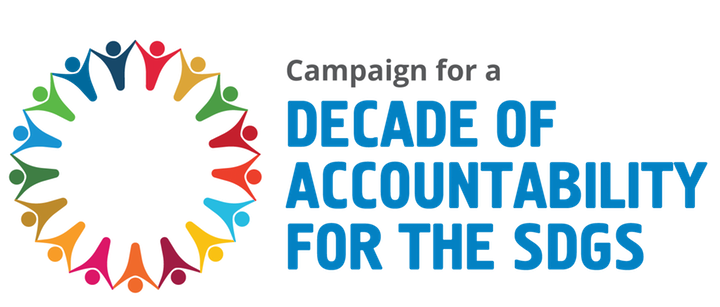 The Campaign for a Decade of Accountability for the SDGs is a multi-stakeholder partnership mobilizing accountability actors from a wide range of sectors to support accountability for the 2030 Agenda and the SDGs. The Campaign will look to bolster concerted action and amplify efforts to hold duty bearers to account for their commitments to sustainable development in a coordinated manner.

There are currently three ways to engage with the campaign: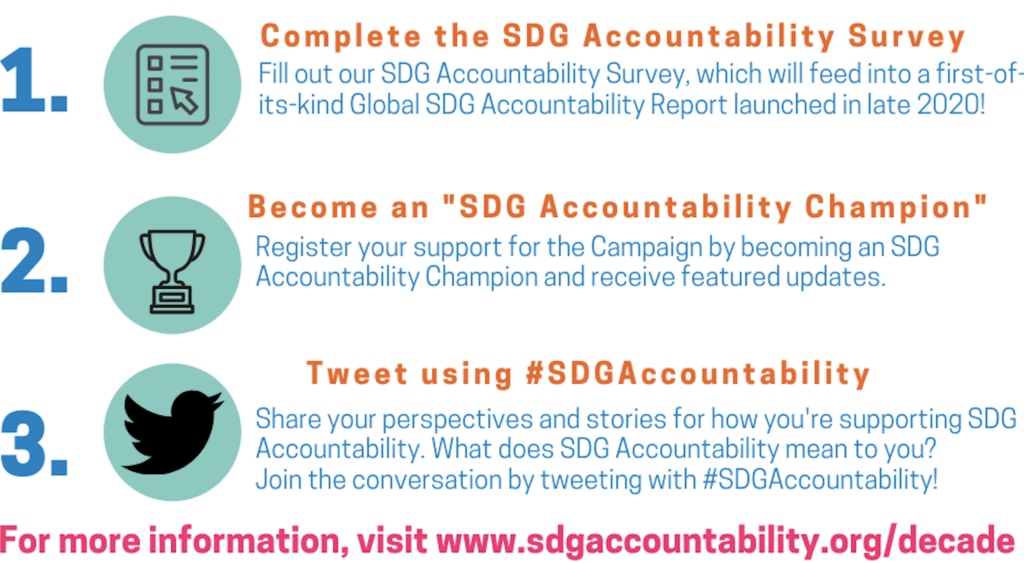 Building on the resounding success of the 2019 Voices of SDG16+ campaign, this year's video campaign will ask people and partners around the world to share short videos showcasing how they are contributing to the advancement of SDG16+, particularly in light of the COVID-19 pandemic. We hope to receive contributions that illustrate how local action on SDG16+ is central to the response to and resilient recovery from the COVID-19 pandemic, and how the principles of SDG16+ provide the foundation for shaping more peaceful, just and inclusive societies.
The most compelling videos will be shared widely in the lead up to and during the 2020 High-Level Political Forum on Sustainable Development (HLPF) from 7-16 July 2020.

Listed below are opportunities exclusive to TAP Partners to engage with the network's substantive work.
Consider upgrading your membership to become a Partner in order to take part in these featured opportunities.