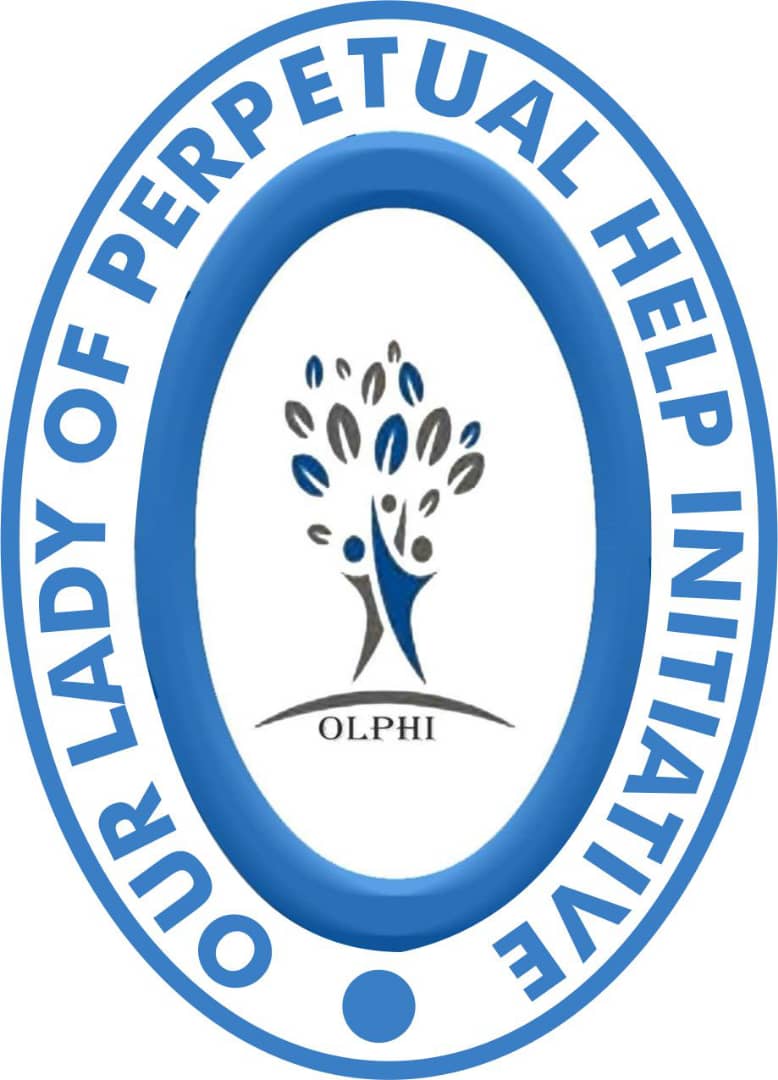 Our Lady of Perpetual Help Initiative (OLPHI)
Port Harcourt / Rivers
Basic Info
Contact
Work & Expertise
Current Commitment
Past Commitment
Resource
Basic Information
Organization Name:
Our Lady of Perpetual Help Initiative (OLPHI)
Organization Country Location:

Nigeria

Organization City/Locality:

Port Harcourt / Rivers
Organization mission and work description:
Facilitation of innovative and sustainable modalities to ensure gender equality & social inclusion of everyone for sustainable quality of life with focus on Peacebuilding, Health, Gender & Climate Change Advocacies
Organization's Contacts
Primary Contact Name:

Loretta Ahuokpeme

Primary Contact Title:

Executive Director
Additional Contacts Names:
Additional representative #1:

Chimaobi Iwuamadi

Additional representative #2:

Doris Onyinye Igweh

Additional representative #3:

Nwankwo, Emeka Johnson

Additional representative #4:
OUR INTERNATIONAL COALITION IS MADE UP OF MORE THAN 400 CIVIL SOCIETY ORGANIZATIONS
Learn about TAP Members & Partners
WHO ARE TAP'S MEMBERS?
Organization's Work & Expertise
Organization's SGD16 Expertise:
16.1 - Significantly reduce all forms of violence and related death rates everywhere
16.2 - End abuse, exploitation, trafficking and all forms of violence against and torture of children
16.3 - Promote the rule of law at the national and international levels and ensure equal access to justice for all
16.4 - By 2030, significantly reduce illicit financial and arms flows, strengthen the recovery and return of stolen assets and combat all forms of organized crime
16.6 - Develop effective, accountable and transparent institutions at all levels
16.7 - Ensure responsive, inclusive, participatory and representative decision-making at all levels
16.8 - Broaden and strengthen the participation of developing countries in the institutions of global governance
16.9 - By 2030, provide legal identity for all, including birth registration
16.a - Strengthen relevant national institutions, including through international cooperation, for building capacity at all levels, in particular in developing countries, to prevent violence and combat terrorism and crime
16.b - Promote and enforce non-discriminatory laws and policies for sustainable development
Organization's Areas of Expertise:
Global/UN Engagement & Advocacy
Policy Analysis & Advocacy
Public mobilization & Campaigns
Indigenous Peoples
Gender Equality
Children & Youth
Capacity building/CSO training & education
Current Commitment to SDG16+
Summary of commitment:
OLPHI committment on reducing violence especially against Women, Girls & Children which we have continued to pursue through mediations, negotiations & advocacies on Health, Climate Change to ensure that peace is restored across board. Peacebuilding trainings to equip women on advocacy tools for further engagement.
Organization's priorities and work in relation to commitment:
promotion of gender equality and social inclusion by. Our workplan is monstly on facilitation of trainings and capacity building for communities, government and partners; seeking for collaboration & partnerships to drive and promote SDG 16+. Objective is Increased Awareness and reduction of violence in communities.
Organization's work related to TAP network's SGD16+ work & accountability for 2030 Agenda:
Equipping communities especially women, girls & children on Peacebuilding processes and mediating on domestic & sexual violence with arrests and prosecution of perpetrators; partnership and collaboration with security agencies, judiciary and other NGOs to build strong institutions in line with SDG Agenda 2030
Plan on engaging in TAP's work as a Partner:
Regional Engagement Platforms and/or Regional Focal Point
Thematic Working Groups
Exploring partnerships with like-minded organizations
Global engagement via the UN and other opportunities
TAP Network joint global advocacy
Exploring opportunities for hosting TAP Network national or regional-level capacity building activities
A COLLABORATIVE CAMPAIGN TO BRING THE WORK OF CIVIL SOCIETY ON SDG16+ TO THE 2019 HLPF.
Voices of SDG 16+: Stories of Global Action
Reports on Organization's Past Commitments
OLPHI commits to significantly reduce all forms of violence against women and girls and related death rates everywhere; we also commit to end abuse, exploitation, trafficking and all forms of violence against and torture of children through peace building processes of understanding conflict, Dialogue, mediation & negotiation, advocacy, campaigns and enlightenment programmes. We commit to home based support / psychosocial support for those living with terminal diseases and abused victims and promote UNSCR 1325 and promote gender equality through our programmes and cross cutting programmes. We also commit to promoting justice for all and institutional support for government and civil society organisations