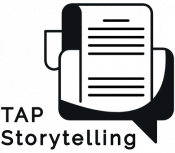 TAP Network Conversations: Expanding and Evaluating Civic Space with CIVICUS
In this edition of TAP Network Conversations, as a part of TAP's Storytelling Initiative, we welcome Tor Hodenfield and Marianna Belalba Barreto from CIVICUS. Watch the interview to hear in-depth how CIVICUS is working to protect civic space and civic freedoms on the national level, while also working to expand access and influence for civil society on the international level.
Audio only version (no video streaming necessary):
Background Resources:
Speakers:
Tor Hodenfield: Tor Hodenfield is an American and British citizen. He holds degrees in human rights from American University, Washington DC, and University College London (UCL). Tor helps coordinate CIVICUS' multilateral advocacy, including at the UN Human Rights Council, UN General Assembly and Universal Period Review. Tor also coordinates the Secretariat for the Vuka! Coalition for civic action, a global civil society coalition aimed at protecting and promoting civic space. In addition, he conducts strategic research on a range of issues, including freedom of assembly and the right to protest. He tweets @Tor_Hodenfield

Marianna Belalba Barreto: Marianna Belalba Barreto is the Civic Space Cluster Lead at Civicus. She has a Master in International Human Rights Law from the University of Notre Dame and a Law Degree from Universidad Catolica Andres Bello.
About TAP Storytelling: In 2021, TAP Network is launching the TAP Storytelling Initiative, which will aim to closely and frequently highlight the work of our Network through working directly with them to produce quality online content about their endeavors. Together in this initiative, we will aim to intimately spotlight the work of our Members and Partners and the challenges, successes, failures, processes and problem solving that comes with it, while also offering the chance for wide promotion through TAP's outreach channels. We hope that these opportunities will not only offer heightened visibility of the work of our Network, but will also inspire and educate more commitments to SDG16 and transparency and accountability for the 2030 Agenda as a whole. If you are interested in spearheading this work with us, head to our TAP Membership Engagement Portal where you can find the Storytelling Form to submit your interest.
Disclaimer: The views and opinions expressed on the TAP Network Blog Platform are those of the authors and do not necessarily reflect the official policy or position of the TAP Network. Any content provided by our bloggers or authors are of their opinion.
Photo by Candid Concepts Development Agencies

Interested in publishing an article?