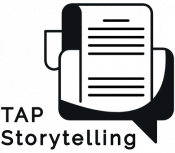 TAP Network Conversations: Responding and Adapting to COVID-19 Response on the Ground with Partnership for Transparency Fund
In this edition of TAP Network Conversations, as a part of TAP's Storytelling Initiative, we welcome the Partnership for Transparency Fund and representatives from their partner organizations in Uganda and India that are working on the ground to ensure transparency and accountability during COVID-19 response. Continue to hear more about how partnerships are formed and strengthened between the international and local level to respond to the needs of governments and peoples while also working to leave no one behind.
Audio Only Version (no video streaming necessary): 
Speakers:
Vinay Bhargava is Chief Technical Adviser at the Partnership for Transparency. He served as the senior adviser for Public Sector Governance at the World Bank in 2006-7. From 2002-06 he was World Bank Director of International Affairs and Operations and was responsible for outreach to civil society organizations. Prior to that he was for six years the World Bank's Resident Representative and Country Director for the Philippines. Vinay has over 25 years experience in economic development and donor assistance covering Asia, Africa, Middle East and Eastern Europe. He was the lead author of a report on Combating Corruption in the Philippines (2000) and on Challenging Corruption in Asia. He also contributed a chapter to the book The Many Faces of Corruption (2007). He has a PhD in agricultural economics.
Cissy Kagaba is a lawyer and the Executive Director of the Anti-Corruption Coalition Uganda (ACCU). Cissy has considerable wealth of experience in human rights and governance related issues having worked with the Uganda Human Rights Commission and litigated various rights violations against state and nonstate actors. She has also traversed various parts of the country in a bid to empower the grassroots to demand for accountable and transparent leadership. Her input to Uganda's anti-corruption legislation has seen some of her suggestions get incorporated in the final legislation. Cissy has served as consultant, trainer and facilitator on wide ranging issues with a variety of organizations such as MS-Denmark's Thematic Program Policy on Anti-Corruption in TCDC Arusha, the USAID Linkages Program, and the International Law Institute. She is a regular analyst on governance issues with the print and broadcast media.
Bibhu Prasad is the Secretary of Youth for Social Development in India. He has been a development professional and a social activist for 14 years. Throughout his vast experience, he has worked with multiple International governmental organizations such as the World Bank, GPSA, and other government agencies and community organizations. A non-profit independent social research and development organisation aiming to improve the lives of urban and rural vulnerable populations. He graduated with a Masters degree in economics from Berhampur University in India.
Disclaimer: The views and opinions expressed on the TAP Network Blog Platform are those of the authors and do not necessarily reflect the official policy or position of the TAP Network. Any content provided by our bloggers or authors are of their opinion.
Interested in publishing an article?