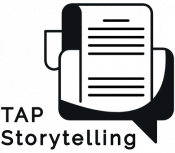 TAP Network Conversations: Responding and Adapting to COVID-19 Response on the Ground with Partnership for Transparency Fund
In this edition of TAP Network Conversations, as a part of TAP's Storytelling Initiative, we welcome the Partnership for Transparency Fund and representatives from their partner organizations in Uganda and India that are working on the ground to ensure transparency and accountability during COVID-19 response. Continue to hear more about how partnerships are formed and strengthened between the international and local level to respond to the needs of governments and peoples while also working to leave no one behind.
Audio Only Version (no video streaming necessary): 
Speakers:
Vinay Bhargava
Cissy Kagaba
Bibhu Prasad
Disclaimer: The views and opinions expressed on the TAP Network Blog Platform are those of the authors and do not necessarily reflect the official policy or position of the TAP Network. Any content provided by our bloggers or authors are of their opinion.
Interested in publishing an article?