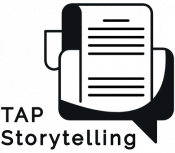 TAP Storytelling: Guest Blog by Transparency International – Tackling Corruption as a Cornerstone of Sustainable Development
Transparency International is a global movement working to end corruption. In more than 60 countries, Transparency International's Advocacy and Legal Advice Centres (ALACs) are trusted partners for people wanting to speak up, empowering individuals, families and communities to safely report corruption when they see it happen. Over 280,000 people have contacted ALACs since 2003.
ALACs provide free and confidential advice and support to victims and witnesses of corruption, enabling them to assert their rights, seek redress and stand up for justice. While ALACs serve the people, their impact goes beyond simply providing individual support. Transparency International gains invaluable insight from working with ALAC clients and analysing ALAC cases, which in turn, helps it to challenge systemic corruption and its causes. 
Transparency International's work, however, is not limited to achieving SDG target 16.5, to "substantially reduce corruption and bribery in all their forms." Many of its ALAC cases involve corruption increasing poverty, hunger, gender inequality and other deprivations. By tackling corruption, it helps remove barriers to development. This underlines that corruption, like the other issues of SDG16, is deeply and intrinsically related to all the SDGs.
Read below an excerpt from Transparency International's newest publication, being launched today, 5 July 2021, titled "Speaking up Locally, Driving Change Globally: True Stories of Tackling Corruption to Build a Sustainable Future".  The section featured below specifically addresses how fighting corruption can work hand in hand with progressing the 2030 Agenda. In reading this section, one thing is clear: "When people challenge corruption in their daily lives, they play a vital role in helping achieve the Sustainable Development Goals."
Ending corruption to enable development
Like many policy frameworks, the UN Sustainable Development Goals (SDGs) can sound remote from ordinary people's lives. An urgent call to action for all countries, the 17 goals are designed to deliver peace and prosperity for people and the planet. Yet daily life is exactly what they're all about – from having enough to eat, to getting quality education and medical care, to earning a decent living.
But every day around the world, corruption is a clear barrier to this progress. This makes fighting the corruption that people encounter as they try to live, work and learn crucial to realising the SDGs.
From ending poverty to tackling climate change, corruption is a cross-cutting issue. Left unchecked, it seriously undermines efforts to achieve the goals that world leaders have committed to and that are crucial for a sustainable future. Where corruption exists in hospitals, progress towards targets on health care will be limited. Where corruption affects schools, targets on education are unlikely to realised. Where corruption undermines service delivery, goals on poverty eradication, clean water and affordable energy will be almost impossible to achieve.  
But when people are able to tackle the corruption they encounter, they can create immediate, positive progress towards delivering the SDGs – as the stories in this report show.
Small steps towards big goals
In Sri Lanka, for example, villagers contacted the Advocacy and Legal Advice Centre (ALAC) after local officials failed to deliver relief funding during the COVID-19 pandemic, depriving them of much-needed income. Supported to contact the higher authorities, they soon received the benefits they were entitled to, helping prevent hunger and poverty during lockdown.
In Palestine, a whistleblower who exposed potential fraud in his work at a government ministry was arrested and forced to resign, but the local ALAC helped him publicly challenge his treatment. The case put pressure on the government to adopt the country's first whistleblower protection system in 2019 – encouraging more people to report wrongdoing in future.
From daily life to global change
Stories like these, and many others from ALACs around the world, show the positive impact tackling corruption has on progress towards the SDGs. And every time someone speaks out against a case of corruption, this creates a snowball effect. People's voices add up to take change from a local level to a global one – so that the young Zimbabwean woman who overcame bribery aimed at blocking her court case for domestic abuse was promoting gender equality and access to justice as global norms. A woman in Papua New Guinea who reported land court officials for demanding illegal payments in a family dispute was standing up for decent work and economic growth. And villagers who reported a candidate from Serbia's ruling party for seemingly trying to buy their votes with the promise of a newly paved road were promoting justice and strong institutions.
Fighting corruption is not an end in itself. It is an essential means of delivering sustainable development for all and building fairer societies in which no one is left behind. By speaking up against corruption when they encounter it, people are helping achieve the SDGs – global goals that are firmly rooted in everyone's daily lives.
Author: Allison Matthews, ALAC Programme Lead
Photo by Transparency International
Links to more:
About TAP Storytelling: In 2021, TAP Network is launching the TAP Storytelling Initiative, which will aim to closely and frequently highlight the work of our Network through working directly with them to produce quality online content about their endeavors. Together in this initiative, we will aim to intimately spotlight the work of our Members and Partners and the challenges, successes, failures, processes and problem solving that comes with it, while also offering the chance for wide promotion through TAP's outreach channels. We hope that these opportunities will not only offer heightened visibility of the work of our Network, but will also inspire and educate more commitments to SDG16 and transparency and accountability for the 2030 Agenda as a whole. If you are interested in spearheading this work with us, head to our TAP Membership Engagement Portal where you can find the Storytelling Form to submit your interest.
Disclaimer: The views and opinions expressed on the TAP Network Blog Platform are those of the authors and do not necessarily reflect the official policy or position of the TAP Network. Any content provided by our bloggers or authors are of their opinion.
Interested in publishing an article?