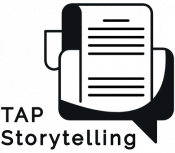 TAP Network Conversations: Empowering Local Actors with the International Budget Partnership
In this edition of TAP Network Conversations, as a part of TAP's Storytelling Initiative, we welcome colleagues from the International Budget Partnership (IBP) discussing the organization's work on diverse geographical scales (international, national and local). Claire Schouten from the IBP International Secretariat, Aminata Tooli Fall from the IBP national office in Senegal and Moussa Thiare from the Senegalese Federation of Associations of People with Disabilities. Watch the interview to learn more about the coalescence of their work together to empower local actors, for example persons with disabilities, to engage in budget processes.
Speakers:
Claire Schouten joined the International Budget Partnership in 2014 and specializes in integrity, transparency, accountability, and participation in public resource management. She has worked with civil society, governments, business, and donors on organizational development, action learning, monitoring and evaluation, and policy guidance.  Claire has more than 12 years of experience in governance and development in Africa, the Caribbean, Central and Southeast Asia, and the Middle East.
Prior to joining non-governmental organizations, Claire worked with the United Nations Mission in the Democratic Republic of Congo, the United Nations Volunteers External Relations Group in Bonn and Representation Office in New York, and the Ministry of National Defence in Canada. She has a Masters degree in Development Management from the London School of Economics and Political Science and a Bachelor of Arts in Industrial Relations from McGill University in Montreal, Canada. Claire has published research on social accountability in situations of conflict and fragility, drivers of change, and budget accountability in the Democratic Republic of Congo, and ICT for Open Contracting. Claire is fluent in English and French.
Aminata Tooli Fall
Moussa Thiare
Disclaimer: The views and opinions expressed on the TAP Network Blog Platform are those of the authors and do not necessarily reflect the official policy or position of the TAP Network. Any content provided by our bloggers or authors are of their opinion.
Interested in publishing an article?