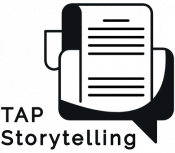 TAP Network Conversations: Coordinating Civil Society in the Asia-Pacific Region with Asia Development Alliance and NGO Federation of Nepal
In this edition of TAP Network Conversations, as a part of TAP's Storytelling Initiative, we welcome representatives from both Asia Development Alliance and the NGO Federation of Nepal to dive deeper into what coordination looks like as two networks of civil society organizations operating at different levels (regional and national). Continue to listen to hear more about the expertise and experiences of Jyotsna Mohan, Hum Bhandari and Arjun Bhattarai, and learn more about their approach to engaging stakeholders and capacity building in Asia.
Audio only (full version): 
Audio only (highlights reel): 
Speakers:
Jyotsna Mohan

Arjun Bhattarai

Hum Bhandari: Hum Bhandari has over a decade long experience of working with CSOs and NGOs in Nepal. He is a Master of Arts in English and Sociology from Tribhuvan University (TU) in Kathmandu and Master in Development Management (MDM) from Asian Institute of Management (AIM) in Manila. Currently, he works

as

the

Executive Director of NGO Federation of Nepal (NFN).
About TAP Storytelling: In 2021, TAP Network is launching the TAP Storytelling Initiative, which will aim to closely and frequently highlight the work of our Network through working directly with them to produce quality online content about their endeavors. Together in this initiative, we will aim to intimately spotlight the work of our Members and Partners and the challenges, successes, failures, processes and problem solving that comes with it, while also offering the chance for wide promotion through TAP's outreach channels. We hope that these opportunities will not only offer heightened visibility of the work of our Network, but will also inspire and educate more commitments to SDG16 and transparency and accountability for the 2030 Agenda as a whole. If you are interested in spearheading this work with us, head to our TAP Membership Engagement Portal where you can find the Storytelling Form to submit your interest.
Disclaimer: The views and opinions expressed on the TAP Network Blog Platform are those of the authors and do not necessarily reflect the official policy or position of the TAP Network. Any content provided by our bloggers or authors are of their opinion.
Interested in publishing an article?